Grove City Furnace Installations
Are you in the market for a new furnace installation or replacement? Work with one of the leading HVAC contractors in Grove City Ohio.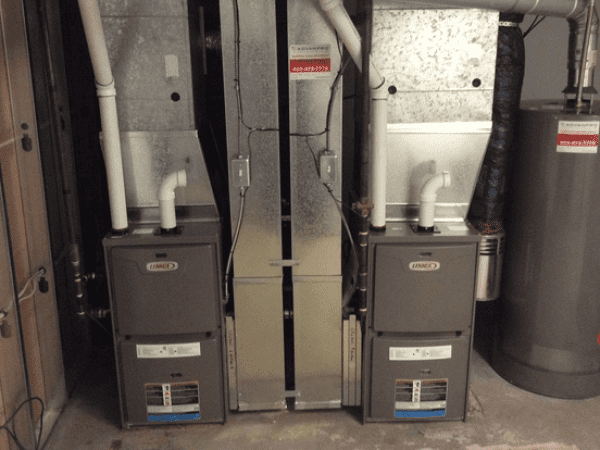 Furnace Installs & Replacements
Grove City Ohio
Heating Installation Services Columbus & Grove City
Do you need a new furnace installed in your home? Ohio winters are cold. Grove City and all of central Ohio feel the wrath of old man winter every year. I do not know about you but they feel to stick around longer and longer every year. That could be just me getting older and not being able to stand the cold as much.

Fact of the matter is that heating our homes is a necessity. If you are out of heat from your furnace breaking down and not working any longer, perhaps it is time to install a new unit. If you are in the market and looking where to buy a gas or electric furnace, Stringtown's hvac contractors can guide you every step of the way in making an excellent purchasing decision.
Submit Your Free Furnace Quote & We'll Contact You!
Grove City Furnace Replacement Experts
We have professionals that install new furnaces in the homes of Grove City Ohio residents every year.
Our main goal is to save every customers time and money with our hvac services so, we would diagnose and attempt to repair your furnace in most cases and let you know if you absolutely need a new install.
If a repair is unable to be performed on your heating unit, Stringtown Heating & Cooling offers free quotes for new installations of various heating products to fit your needs. Call us to schedule yours or fill out one of the forms and we will be in touch to get your free heating estimate.
Taking Care of Grove City's Heating Installs
Review Spotlight
Your raving reviews will soon be featured here. Help us fill it in by leaving a 5-Star review!
FAQ Furnace Install Questions
Here are some of the most common questions asked about air conditioning repairs.